Georgia Licensed Residential Contractor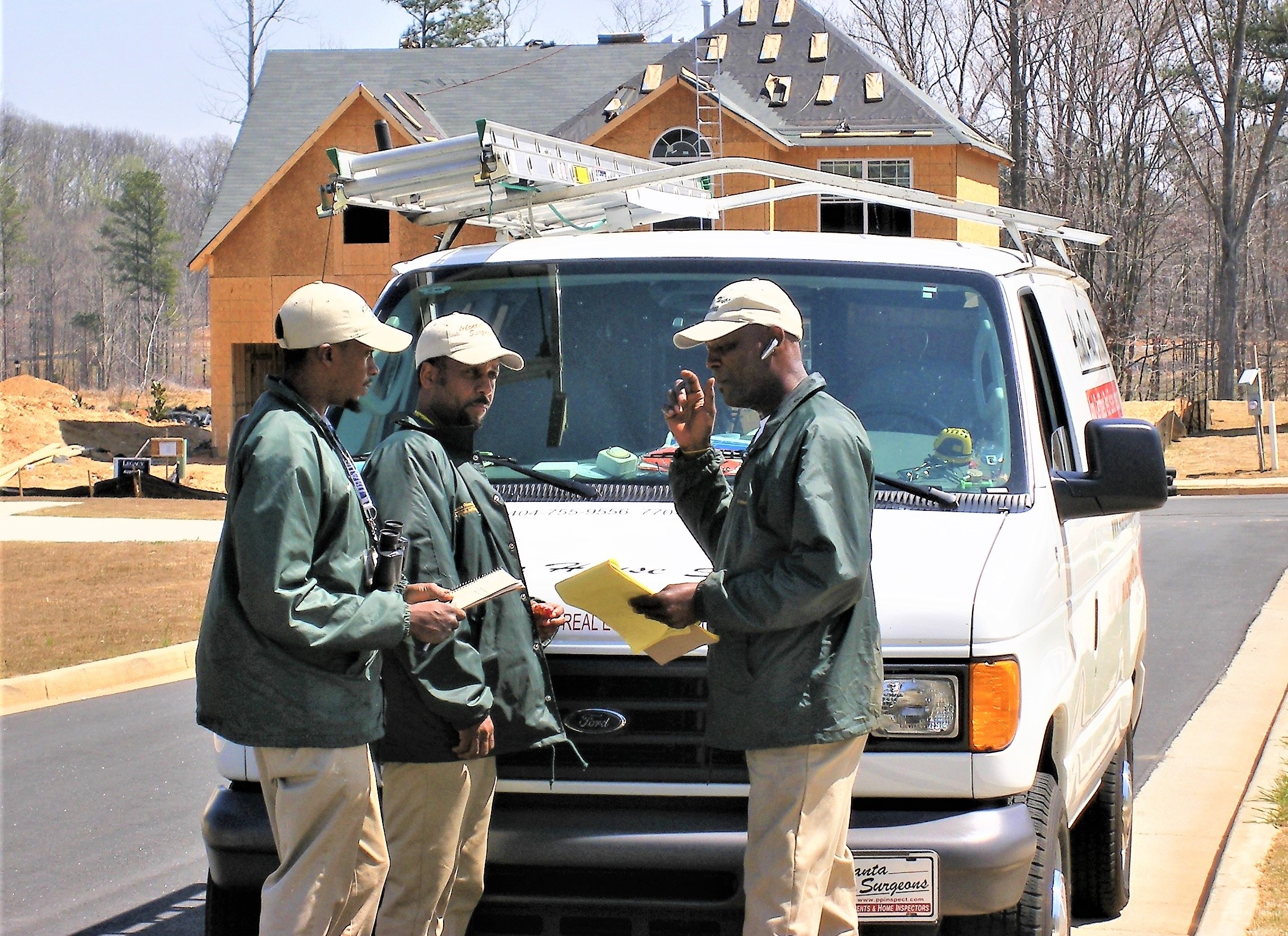 FAST HOME REPAIRS IN ATLANTA and METRO ATLANTA AREAS
Door Frame Replacement • Door Frame Repair • Entry Door Installation

Wood Window Repair • Window Glass Repair & Replaced • Window Installed

Sheetrock Ceiling Repair, Wall Repair • Stipple and Texture Ceiling Repair

Floor & Flooring Repair • Floor Leveling • Floor Frame Repairs

Carpenter, Carpentry, Siding Repair, Wood Repairs, Wood Rot Repair
Quality Home Repairs All The Time
Atlanta House Surgeons is a home repair and home improvement service in Atlanta and The Metro Atlanta Area. "No job Too Small". We have been in the house repair business since 1986 and can be trusted to do your job right the first time. We are thoroughly trained and have the tools to provide the best repairs money can buy! We want to be your preferred company and service when it comes to repairing things at your home.
If it is door repair, door frame repair or door replacement, we can do it well. We specialize in window repair, Window frame repair, window leak repair and window glass replacement. If you got a roof leaking or need a roof repair, No problem. Atlanta House Surgeons also does drywall or sheetrock repair in ceilings and walls. We are experts in the home repair business!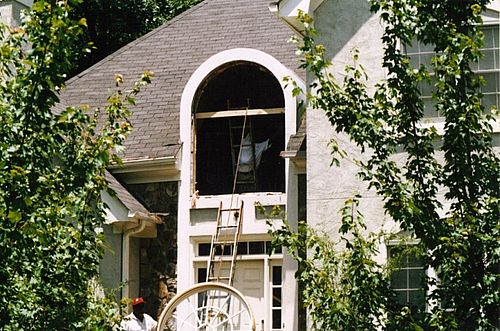 Residential Construction Consultant, General Contractor Services, Project Management
Paris Pressley is trained, licensed and educated to provide a full range of residential building and contractor services. He has provided his consulting services for the private sector, investors, and federal, local and state governments for over 30 years. If you need someone to manage a building project or organize construction support and personnel to complete your project, Paris is the right person for the job. He has been involved with small, medium and large construction projects throughout North Georgia for many years. Whether you have a remodeling project for a single family home, apartment renovations or new construction, Paris is trained, licensed and certified in all residential Contracting. If you have a building project and need professional advice, a building issue with local code enforcement, construction related or structural issues with a building, Paris has expertise in all of these areas.
We Do Expert Handyman Services And General Repairs
From time to time something around the house gets broken or some type of home repair is needed. Little things like a loose step or broken tile at a front porch doesn't require a general contractor. A small roof leak may only need a shingle repair rather than a roof replacement by a roofing contractor. A section of the driveway or sidewalk that is cracking may not need to be completely replaced. And a damp basement may simply be the result of not performing routene maintenance on the exterior. Our handyman service covers all home maintenance and home repair in Atlanta. We are highly skilled and experienced in home repairs and maintenance. We have all the tools and equipment to do a thorough job on time. If you need a handyman or need repairs around your house give us a try.
We Install, Repair and Replace Doors
We provide emergency residential door repair and door replacement services. We can repair door frames that are split or broken. If you have a wood door that is swelling or sticking Atlanta House Surgeons can repair it. Please visit our "door repair and replacement" page for more information.
Expert Window Repair and Replacement
We replace broken window glass expertly. We know how to repair and replace window glass in wood, metal and vinyl frames. If you have a historic home with poured glass or obscured window glass we can get the best selection. We know how to repair window glass.
If you have a wood window with water damage or rot and you don't want to replace the whole window unit, we probably can repair it. We repair historic wood window cords and weight systems. If a wood window sash has been damaged beyond repair we can professionally build a new one and replace it.
Got a window leaking? Let Atlanta House Surgeons take a look at it. Water leaking at or into a window is the end result of a water intrusion problem at the exterior envelope. We will do our best to identify the source that is causing the leak and make the correct repair the first time if possible.
We provide emergency residential window repair and replacement services also. For more information about window repair and replacement visit our "window service" page
Skilled Carpentry and Trim Carpenters
We are certified carpenters in Atlanta. We can provide professional service for any home repair that is carpentry related or dealing with wood. We do trim carpentry, rough carpentry and residential framming.
If you need a trim carpenter to repair or replace interior trim and molding we know it all. We install crown molding, baseboards and trims professionally. We repair and install guard rails and handrails.
If you want to make your living space look larger, you can remove walls. If you have a wall between your living room and kitchen they can be combined by removing a portion of a wall or all of the wall. If you have a wall between two bedrooms we can remove it to create a larger bedroom or make a master bedroom. We know all of the building requirements for removing walls.
General Home Repair in Atlanta is One of Our Basic Services
We have been repairing and replacing floors in Atlanta for many years. We know how to repair and replace floor frame components like beams, girders and seals that have become damaged from termites or moisture. If you have a kitchen flooring or a bath floor that has received water damage, we can repair the floor and install a new floor covering such as ceramic tile or vinyl. When it comes to repairing floors we can do a great job.
If you need a damaged wall fixed we do sheetrock and drywall repair. Whether you have a small hole in your wall or need a large area of sheetrock replaced, we can do the right job. We can replace and professionally finish drywall to be ready for paint. We also can paint any repairs we complete.
We Repair and Replace All Types of Siding
We repair and replace cedar siding, pine siding, vinyl siding, compressed board siding, hard board siding, fascia board and soffit. All of these materials are subject to natural occurrences:
If vinyl siding pieces are loose or have fell off we can come out and put them back. If ou have damaged vinyl siding we can replace it. We have several sources for locating the best color match and type to be installed.

We repair, replace and install cement fiber and Hardie Plank siding

We repair and replace any type of cedar siding and soffit. We also pressure wash and restain cedar to last several years.

If you have an older home in Atlanta and need pine wood siding repair we do expert work
Home Repairs in Atlanta, East Point, College Park, Decatur, Lithonia, Ellenwood, Riverdale, Jonesboro, McDonough, Austell, Douglasville, Carrollton, City of South Fulton, Union City, Fairburn, Newnan, Rex...,


Click on PayPal to Pay with Debit or Credit Card!
If you return to this site, your payment was received!
Need Home Repairs? Call 404-755-9556
Home Improvements in Atlanta | House Repair Atlanta | Residential Remodeling in Atlanta | Door repair in Atlanta | Door frame repair in Atlanta | Door replacement Atlanta | Window repair in Atlanta | Window glass replaced | Window replacement Atlanta |
---
| Return Home | Services | Doors | Windows | Floors | Sheetrock | Siding | Sitemap | FAQ | Contact Us |