Kitchen and Bathroom Remodeling Contractor
Kitchen improvements

, repairs, remodeling
Kitchen floor vinyl and tile repair and replaced
Bathroom renovations and bathroom upgrades
Kitchen cabinets, countertops, sinks and faucets
Bathroom cabinets, sinks, counters and faucet
Bathroom floor tile repair and re-grouting
Bathroom wall tile repair and replacement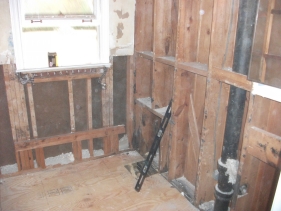 Expert Repairs
If you need any type of kitchen or bath repair project completed in Atlanta we can help. Bathrooms and kitchens are essential rooms for a home. By law, every home must have a place for cooking and a place for bathing and a toilet. They are used every day and in most cases several times. If we do any type of kitchen repair or bath renovation we will try to complete the project on time. We know how important these two rooms are so we will do excellent work and pay attention to details.
We have done plenty of bathrooms in Atlanta. We have built new bathrooms, remodeled bathrooms, repaired bathrooms, added on baths and rebuilt bathrooms. If you have a shower that was damaged by water we can make professional repairs. Sometimes leaking faucets, loose tiles or missing grout can cause minor or major wall damage. If you have a older home and the bathroom has seen its days we can come in and do minor improvements or a major bath remodeling job.
We know how to do any type of kitchen repair or remodeling job. We can do a simple repair like replacing a kitchen cabinet floor or a cabinet door, or we can do major kitchen restorations. We can replace some of your cabinets or all kitchen cabinets and countertops. We can remove walls to create open space to another room or join 2 rooms. If you want to replace your kitchen floor covering we install tile, vinyl and stone. We replace garbage disposals, dishwashers, sinks and faucets.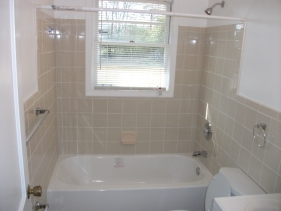 Professional Remodeling Service
We have been doing kitchens and baths a long time. We can help with any questions you may have about a remodeling or improvement project. Feel free to contact us with any questions.
Good Luck,
Paris Pressley


Please contact Paris Pressley

404-755-9556 or 770-252-6700

email info@atlantahousesurgeons.com

ATLANTA HOUSE SURGEONS

Kitchen Remodeling in Atlanta | Bathroom Remodeling in Atlanta | Kitchen Repair in Atlanta | Bathroom Repair in Atlanta | Kitchen Improvements in Atlanta | Bathroom Improvements in Atlanta
---
| Return Home | Services | Doors | Windows | Floors | Sheetrock | Siding | Kitchen & Bath | Sitemap | FAQ | Contact Us |